Students
Students take an active role in the success of my classes. They typically begin giving short presentations based on their research beginning the second week of class. Depending on the course, by the end of the semester, they give individual presentations that can last 20 minutes to over an hour or a team presentation that lasts the entire class period. They participate in campus events, create materials for other students, participate in national and international discussions, and present at conferences.
Photographs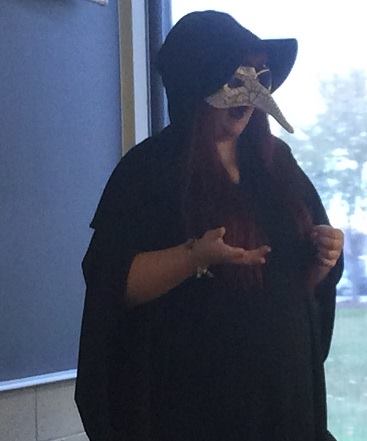 Students are required to dress professionally for their major course presentations. This student dressed professionally as a plague doctor for her presentation in early modern world history.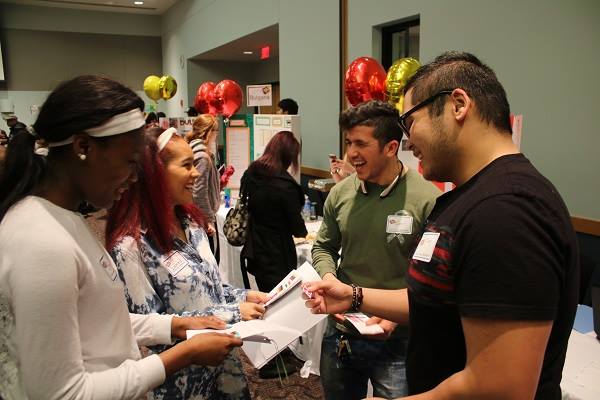 Students enjoying the 2016 Multicultural Fair at which they created country displays. Other students created an exhibit titled "Unflattening the World Through Film."