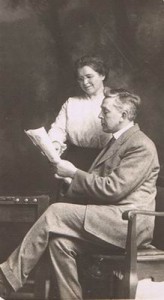 Today in History is different from similar websites in that it focuses on only one event each day which is put in a socio-cultural context. Because it is not simply a list of facts, it fits in well with the philosophy that comprehension is more important than memorization.
Each day Today in History provides a 200-350 word memorable moment from the past delivered from a variety of perspectives.
Today in History Student Written
On 1 October 2012, Today in History became a primarily student written blog.